There is no denying the fact that Ranveer Singh and Deepika Padukone make the most coveted couple of the Bollywood. We all have been super excited about their wedding, as you can see the frequency of their weddings sneak-peaks is more than any random pop up you see on the internet. The paparazzi are going all highs-lows to catch a glimpse of our gorgeous bride and the handsome groom. Lake Como, as their wedding location adds those extra 'chaar chaand' to the whole concept of a romantic destination wedding getaway. And while we are literally dying to identify which Sabyasachi lehenga will Deepika wear for her real-life bridal avatar along with our anticipation about what new element Ranveer Singh will add to his own wedding, there are more reasons why we are loving Ranveer-Deepikas wedding than anything else right now!
1. No Mobile-Phones Allowed
The urge to upload anything beautiful and exciting is unfathomable in this social-media savvy world. While many celebrities enjoy and think they should share their special moments with their fans and followers across the world, Ranveer and Deepika took the path less travelled by. Their idea of requesting guests to leave their phones behind is the best, since a wedding is all about enjoying the moments with your loved ones and having a gala time. Without phones, I am sure everyone at the wedding will able to relish the time during the ceremony, without having to check their phones time and again for any notification or fighting the urge to upload a pic on social media. While there is no harm in being active on social media, I think if the couple wants their ceremony to be a private affair, everyone should respect that decision. And the guests are seemingly doing well by respecting the couples wish.
After all, who doesnt love undivided attention from their loved ones, especially when it is your wedding. And going by the same idea, it is needless to say that #DeepVeer is the smartest couple to be married! No phones means people will actually have fun at the wedding like the old times.
2. Sabyasachi dresses! Yasss!
Dont tell me you have never dreamt of wearing a Sabyasachi lehenga for your wedding day! I mean, who doesnt love those uber chic yet traditional lehengas and sherwani that this designer keeps on making us drool over his collection every season? And after Anushka Sharma, its Deepika Padukone who will make a beautiful Sabyasachi bride today.
According to sources: "The bridal lehenga will be a vibrant red with intricate threadwork; it will bear the designer's signature touch. Ranveer, on the other hand, will be seen in a kanjeevaram sherwani with equally delicate threadwork." We cant wait to see the actual pictures of our bride in her red Sabyasachi lehenga!
Which red bridal lehenga do you think Deepika will go for? Our bet is on the first one!
3. The Wedding Location is LOVEEEEEE!
First #Virushka wedding, and now #DeepVeer, I think Italy has become B-Town couples favourite destination when it comes to tying the knot! Talking of Deepika and Ranveers wedding location, we just cant stop Googling for more pictures of the venue. The couple is set to marry at Villa del Balbianello at Lake Como, in Italys Lombardy.
Fun Fact: You can recognise this villa very well if you have watched Daniel Craig starrer, Casino Royale (2006).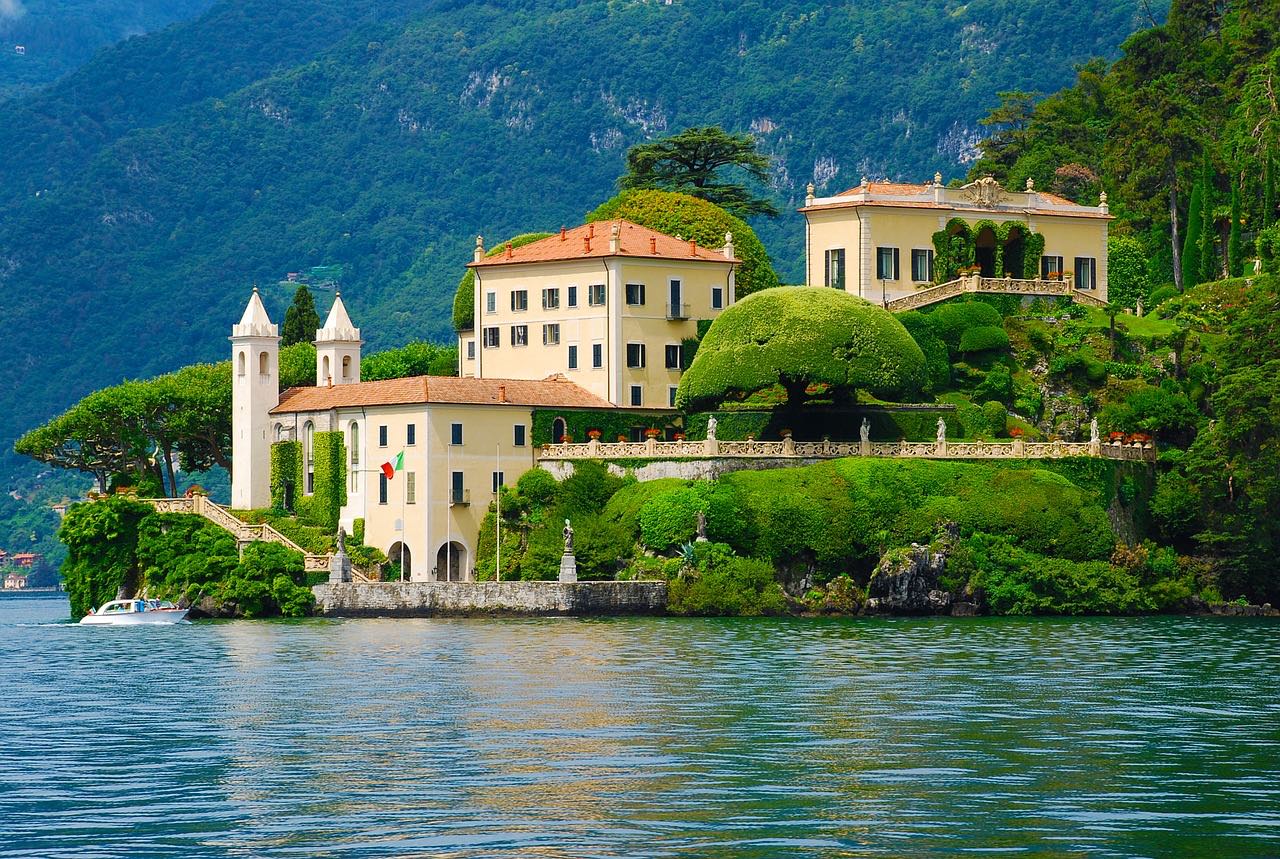 4. Keeping it Short! Yes, we are talking about the wedding guest list!
While Indian weddings are usually attended by hundreds and thousands of guests, our Bollywood couple has kept their wedding guest list short and sweet. Sources say, that they have invited 40-45 guests for the 2-day long ceremonies, which according to us is quite amazing. Keeping your closed ones near you and being able to spend quality time with your loved ones is often left behind while the wedding madness takes its toll on the bride and the groom. But, Deepika and Ranveer have made sure they will give and have undivided to and from their family, friends and other close relatives. And the 'no pictures and phones policy' seem to aiding amazingly to their plan.
Apart from their family and friends, reports of Sanjay Leela Bhansali, Shah Rukh Khan and Farah Khan attending the wedding are doing the rounds on the internet.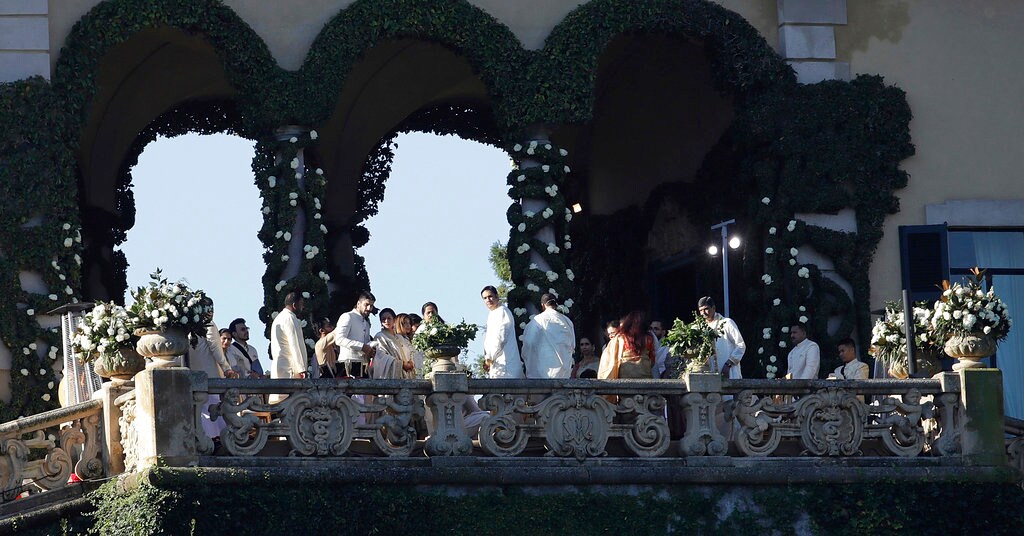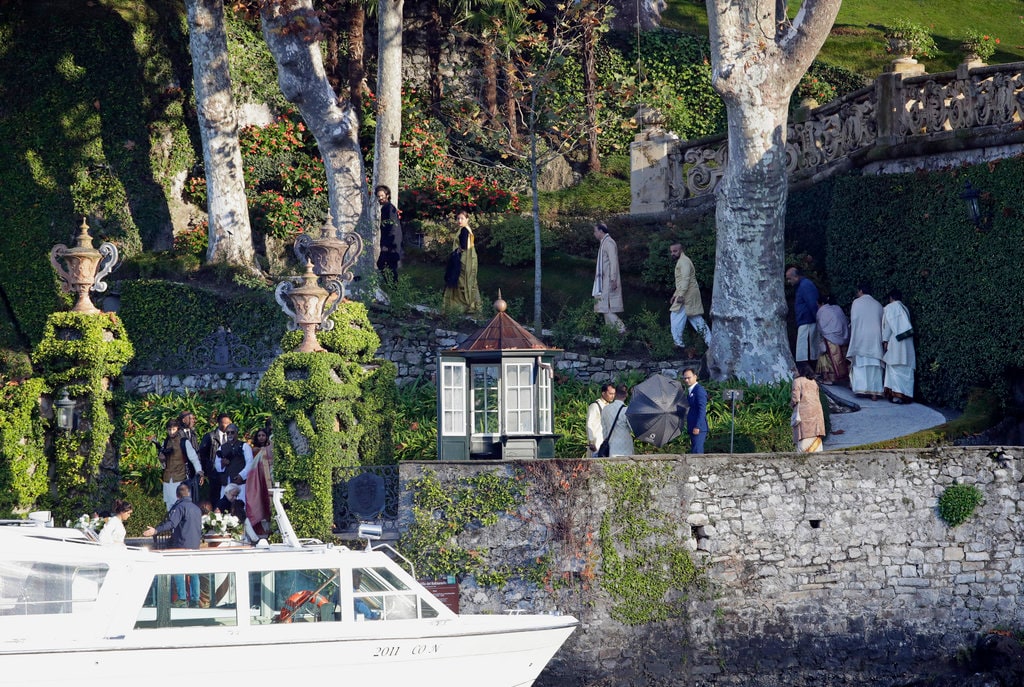 5. Double Dose of #DeepVeer Wedding Reception!
After their wedding today, the couple will go on their honeymoon and later host their Bangaluru reception on November 21 and later in Mumbai on November 28. According to the sources, Deepika And Ranveer will be releasing their official wedding photos today at 6 pm. So stay tuned! For we will be on our toes to share with you the first pics as soon as they will be released!
Well, these were our reasons why we cant stop adoring the newlyweds more and more! What do you think makes #DeepVeer wedding different from other B-Town Couples? Leave your comments below!
Tags:
2018 wedding ideas
,
best wedding decor ideas
,
celebrity designers
,
celebrity lehenga
,
Deepika Padukone
,
Deepika-Ranveer Wedding
,
DeepVeer Wedding
,
designer sherwanis
,
Destination weddings
,
indian brides
,
indian grooms
,
indian wedding couples
,
indian wedding trends
,
Lake Como
,
outfit styles
,
Ranveer Singh
,
traditional lehengas
,
trending outfits
,
trending wedding themes
,
unique ideas for decor
,
updates on wedding functions
,
wedding ideas
,
wedding themes
,
weddings
,
women fashion trends
,
women's wear fashion