When we think of bachelorette parties, we somehow limit ourselves to a crazy night replicating almost every hilarious and cliched foibles from a Hollywood movie! But, what if you can let your travel bug out of the jar and have the most amazing time with your girl gang and relax for a while in a city you have never been to? There is no denying the fact that a single party night can be a blast in its own way, a mini vacay, on the other hand, with your BFFs right before you tie the knot can be one of the most cherishable experiences you will ever have!
Just imagine the thrill of packing your bags, deciding on the clothes you are going to wear, planning your shopping sprees together, clicking thousands of pictures, getting sloshed after a fun night and loads of gossiping throughout the trip. Sounds exciting, ain't it? So, to help you plan a short bachelorette trip with your girl-squad, we have compiled a list of 7 destinations in North India to have a perfect time before your big day!
Chandigarh, Punjab
Just a few hours of drive away from the national capital, Chandigarh is known for its famous shopping hub in Sector-17 and awesome nightlife. Let your hair down and have the most amazing party experience at Zinc Lounge!
Best Time to Visit: September-March
    2. Manali, Himachal Pradesh
If you and your girl gang are all about the adrenaline rush, Manali could be the perfect destination for a mini vacation with your squad! Famous for adventure activities like skiing, rafting, ice trekking, paragliding, and rock climbing, Manali would give you an unforgettable thrilling experience.
Source
Best time to visit:
Summer: March-June

Winter: October-February
   3. Ladakh, Jammu & Kashmir
Ladakh, one of the most beautiful destinations you should consider for an all-girls trip! From exciting bike rides in the valleys of the Himalayan landscape to amazing activities like trekking, camel safari, yak safari, Ladakh can be the best place for an amazing bachelorette weekend getaway!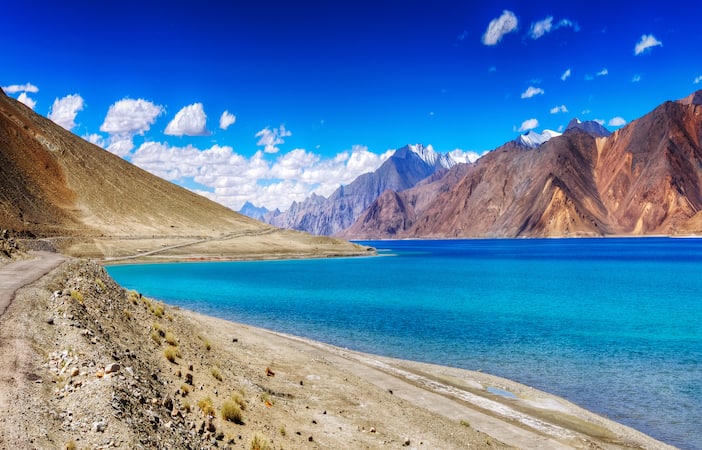 Source
Best time to visit:
Summer: April- July

Monsoon: From July- September

Winter: From October- March
4. Mcleodganj, Himachal Pradesh
Get the most alluring and exotic views of the mountains, chill with your besties with a morning coffee, plan for some icy adventure, take a hiking trip to Dharamshala, and have a cosy heart-to-heart over a bonfire with your girls! Let nature do its magic for an unforgettable experience in the lap of Himalayas!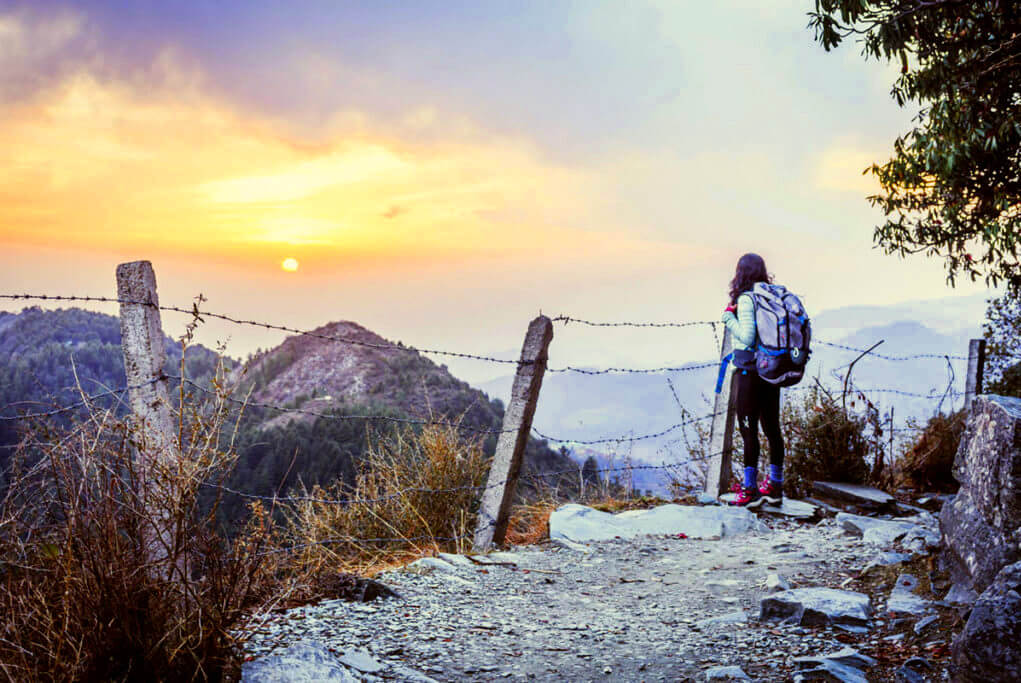 Source
Best time to visit:
Summer:  April-July

Winter: October-February
5. Neemrana, Rajasthan
Surprised to see this couples' favourite resort on the list? Wait a moment Neemrana fort is perfect for your BFFs for a memorable weekend getaway with your girl-gang. Pamper yourself with a relaxing spa time at the fort or experience the thrill with ziplining! The place has got the best amenities and facilities to give an unforgettable weekend experience. Besides, if you are in a mood for a road trip with your besties, then this place is the right choice to go to before you get hitched!  Oh, and don't forget to carry your swimwear as the fort has beautiful pools you can chill at with your girl-squad!
Best time to visit: October-March
6. Choki Dhani, Rajasthan
While night outs have their own fun and charm for the all the crazy reasons, but if you are planning to get a taste of Rajasthani heritage and culture, Choki Dhani could be your choice of destination. Experience the exotic taste of Rajasthani cuisine, shop for lahariya dupattas and sarees, and have a gala time with your BFFs enjoying the traditional art and entertainment from Rajasthani art-culture.
Source
Best time to visit: November-Mid March
7. Rishikesh, Uttarakhand
Situated in the foothills of  Himalayas, Rishikesh is yet another beautiful and convenient place for an all-girls trip! Perfect for adventure-loving ladies, Rishikesh offers a good number of adrenaline-pumping experiences such as river rafting, cliff jumping, camping, bungee jumping and waterfall trekking.  Rishikesh is a must visit for those of you who want to experience something new, exciting and fun.
Source
Best time to visit:
Autumn: Late-September to November

Spring: Late February-Mid May
So, girls what are you waiting for? Do let us know which destination are you planning to spend your bachelorette weekend at? Also, don't forget to share your stories, photos and details with us, we might feature in our blog section!
For more inspiration- worthy content on Bachelorette parties read: