Dressing up for a wedding in India is somewhat equal to celebs dressing up for an award night! It's the time when you get to wear that new dress you bought recently, with a pretty hairstyle for the party you are going to attend! And if you are from the bridesmaids' squad or, you are the sister of the bride/groom, or if you are going to a relative's wedding, a heavy updo would be an extra commitment if we talk about styling your hair!
Of course, you want to look fab throughout the ceremony, and since attending an Indian wedding means you will be a part of loads of naach-gaana and masti, an easy to carry hairstyle will help make your party experience a great one! And we spotted these 5 freakishly awesome hairdos from this year's Grammy awards, which will definitely inspire you for your next party hairstyle!
Image Courtesy: Getty Images
TBH! This one has got to be the most elegant, easiest and chic hairdo for parties! And while the songstress chose a starry headpiece to accessorize her sleek lob, you can go with a chand-maangteeka to rock your traditional look!
Also, Check- 5 MOST AMAZING BRIDAL HAIR ACCESSORIES THAT WILL MAKE YOU LOOK PRETTIER THAN EVER
Image Courtesy: Getty Images
Camilla Cabello's half-up and half-down hairstyle is the most easy-to-carry updo for any wedding ceremony! An easy and comfortable style like this will surely add grace and elegance to your look!
Image Courtesy: Getty Images
Who said you cant do much with short hair? We are in love with the way Chrissy's wavy bob is oozing convenience and beauty at the same time! We think this would be the perfect hairstyle for a summer wedding in a country like ours!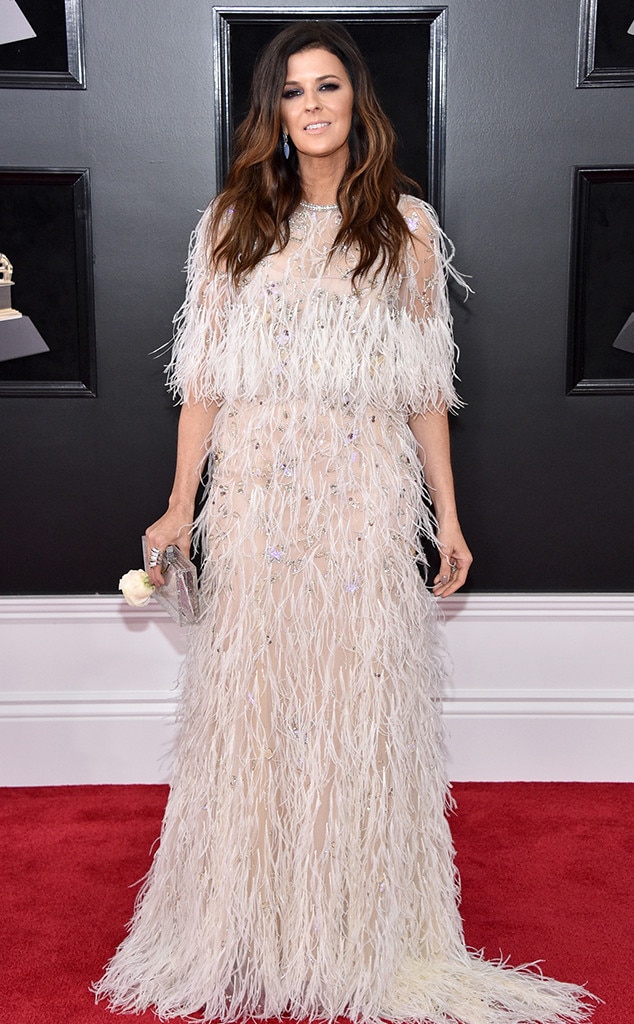 Image Courtesy: Getty Images 
Talk about gorgeous wavy hair, and we have Karen Fairchild's Grammy 2018 Red Carpet Hairdo for wedding-worthy hairstyle inspiration! It's a simple style, still a striking one!
Image Source: The Catwalk Italia
For all Desi Divas who love being edgy with their personal style, we are sure you will find Lady Gaga's dramatic braid an inspiration-worthy hairstyle for the next wedding function you have been planning to attend!
Gaga was seen slaying the red carpet look with her mid-parting updo with two corset-style fishtail braids on either side of her head. While the pop star went for a black string for her braiding, you can add a traditional touch to your updo with matching floral hair accessories!
So which one inspired you the most? Tell us about it in the comment section below!
While our job is to give you the best ideas about everything related to weddings, we have amazing hairstylists and MUAs on board who are best at giving you your own version of a red carpet look! Search, explore and pick your stylist here!
More on Hairstyles-
1. THE MOST FABULOUS HAIRSTYLES TO MATCH YOUR FACIAL CUT!
2. 8 THINGS ALL YOU BRIDES-TO-BE MUST KEEP IN MIND BEFORE FINALIZING YOUR HAIRSTYLES!
3. THE MOST AMAZING ENGAGEMENT HAIRSTYLES THAT YOU CAN ROCK AT YOUR WEDDING!
Tags:
beautiful hairstyles for wedding functions
,
best trending news
,
best wedding hairstyles
,
braided hairstyles
,
celebrity hairstyle ideas
,
celebrity inspired bun hairdo's
,
chic hairstyles
,
chic wedding hairstyles
,
DIY hairstyles for wedding
,
easy hairstyles
,
easy hairstyles for party
,
engagement hairstyles
,
Grammys 2018
,
hairstyles for bridesmaids
,
hairstyles for women
,
latest news on indian weddings
,
Red Carpet Looks
,
short hairstyles
,
simple wedding hairstyles
,
trending hairstyles
,
trending hairstyles of the season
,
women fashion trends