First Rishta meeting or a date set up by one of your friends, the nervousness before meeting someone for the first time is something that one can never get away with!  First dates usually come with many 'what ifs' and play a big role in determining whether or not you even want to meet the person again. This is especially true when you have a meeting with someone you are considering to spend the rest of your life with! You don't want to go for another overly-cliched coffee date ('cause, coffee dates are so 2005!), and going for a full-fledged dinner or lunch date is something that seems like what a couple does. Except you guys aren't one, yet!
Also, it won't be wrong to say that your first meeting is somewhat like a screening test for the both of you, and striking the right balance of sophistication blended with comfort can be a great catalyst in perfecting your first official date with someone who can become a special person in your life! So, where should you meet your potential fiance/fiancee for the first time that doesnt emulate worn out date ideas or falls on the overly romantic side? Well, being in Delhi means you have plenty of options to choose from! But how do you know which place serves the best food and has just the right ambience to ease up your first-meeting jitters? Don't worry, for we have scoured the net, to bring a list of top 10 cafes in Delhi NCR that are just perfect for the first meeting with him (or her)!
1. Cafeteria & Co.

Credit: Dineout
There isn't one thing about this place that you won't like! With a lively ambience, contemporary interiors and great service Cafeteria & Co. is definitely the right place to get to know each other over a scrumptious snack! When it comes to their food, there isn't a thing on their menu that won't intrigue you into ordering, and thus, enjoying it! Another great thing about this cafe is, Delhiites can visit either of their two branches, the first one being in Vijay Nagar, Hudson Lane and other being in the south of Delhi, i.e., Satya Niketan! Oh, and did we tell you that this place has a 4.2 rating on Zomato?
Cafeteria & Co.'s Location:
Cost for Two: ₹900
Timings:11:30AM to 11PM
2. Theobroma
 If both of you have a thing for sweet delicacies, this can be the place for you! A cute little place with interiors in pastel hues, Theobrama offers drool-worthy desserts, pastries, cakes, milkshakes that will have you and your date in a happy mood! Their cheesecakes, brownies and tiramisu are some of the most ordered and loved desserts amongst sweet-enthusiasts! So, if you both have a sweet tooth, this place will play just the right part in making your first meeting a pleasant one!
Oh, their soft cheesecake is to die for! *heehee*
Theobroma's outlets:
Cost for two: ₹600
Timings: 8 AM to 12Midnight
3. Smoke House Deli
Credit: Google
A cute and cosy place, Smoke House Deli can be a great place to meet someone new over a nice Italian meal! The place is known for its cute ambience and interior decor, Vintage English styled furniture and the comfort that accompanies it! And if you are not in a mood for coffee, the place has a variety of shakes for you to enjoy! With a different menu and a superb selection of drinks and desserts, Smoke House Deli stands tall as one of the highly recommended cafes in Delhi NCR!
Visit Smoke House Deli in:
Cost for two- ₹1,600 (approx.)
Timings:10AM to 1AM
4. The Big Chill Cafe
If you're a Delhiite and someone who loves pasta, well, we all do understand how you can never get enough of The Big Chill Cafe! Whether you have been to Khan market for a lunch date with your friends or family, or if it's one of those shopping sprees to those DLF malls in Vasant Kunj and Saket, The Big Chill Cafe is a food heaven to someone who loves getting well-fed with their peri-peri pizza, or their mixed sauce pasta, penne in vodka sauce, their chicken ravioli in parmesan and not to forget, their smoked chicken salad! And if you and your date are all about food, and good food only, well, The Big Chill Cafe will be a perfect place to go for your first meeting! Surrounded by vintage artistic posters from the 1940-50s Hollywood movies, mood-elevating music and the warm and cosy ambience lit with eye-soothing lights, this place will leave you two happy and contended with the in-house experience it has to offer!
Spot The Big Chill Cafe in:
Vasant Kunj: 3rd Floor, DLF Promenade Mall, Vasant Kunj, New Delhi
Saket: DLF Place Mall, Saket, New Delhi
Kailash Colony: HS 5, Kailash Colony Market, Kailash Colony, New Delhi
Khan Market: 68-A, Khan Market, New Delhi
Noida: 3rd Floor, DLF Mall of India, Sector 18, Noida
Cost for two: ₹1,500
Timings: 12 noon-11.30 pm
5. Cafe Delhi Heights
When deli meets Delhi! 
Image via: Google
Offering fantastic food with an interesting dose of Delhi humour, Cafe Delhi Heights is something you won't be disappointed with! Bare brick walls, quirky cushions with interesting prints, classic wooden furniture, this cafe is just a perfect place to meet someone over a simple cappuccino! Well, you must try cappuccino if coffee is your go-to-drink! Moving on…Emulating the fun spirit of the city through its menu design and in-house decor, Cafe Delhi Heights is definitely for those who love to have some quiet and relaxed time without the bombastic music, that usually gives no room for a normal and relaxed conversation!
When it comes to food, Cafe Delhi Heights is known for its interesting deli-style offerings! Pan-fried noodles, Hot Garlic Chicken Wings, Indian Spiced Roti Kebab, Sauteed Chicken Bruschetta, Crispy Lotus Root Honey & Chilly are some of the most recommended dishes that we found out on Zomato! While for drinks, you can always go for the Paan Day and Oreo Cookie Shake! Along with offering amazing food, the place will not disappoint you with its portion size! So, whether you have been planning to go with that special person you just asked out for a date, or it's one of those Rishta meetings, Cafe Delhi Heights will definitely be a great place to visit!
Visit Cafe Delhi Heights in:
DLF PHASE 3: R-301, 3rd Floor, Ambience Mall, DLF Phase 3, Gurgaon
DLF PHASE 4: GL-119-123, 1st Floor, Cross Point Mall, DLF Phase 4, Gurgaon
CYBER HUB: Shop 10, Ground Floor, Cyber Hub, DLF Cyber City, Gurgaon
DLF MALL OF INDIA: 3rd Floor, DLF Mall of India, Sector 18, Noida
AEROCITY: Shop GF 11, FF 12, Worldmark 3, Hospitality District, Aerocity, New Delhi
JANPATH: 68/1, 1st Floor, Janpath, New Delhi
TAGORE GARDEN: Pacific Mall
CHANAKYAPURI: 9, Sardar Patel Marg, Diplomatic Enclave, Chanakyapuri, New Delhi
RAJOURI GARDEN: CS-002, Ground Floor, R Cube Monad, Rajouri Garden, New Delhi
R.K.PURAM: Shop G1 & G2, Ground Floor, Sangam Courtyard, R K Puram, New Delhi
VASANT KUNJ: 308, 2nd Floor, DLF Promenade Mall, Vasant Kunj, New Delhi
SAKET:
Cost for two: ₹2,000
Timings: 10 am- 12 midnight
6. Impromptu
Image via: Google
Perfect for a nice date, you will never find a place in Gurgaon as classy, beautiful and pleasant as Impromptu! Known especially for its evening cosily lit outdoor decor, this place will set just the right pace to get started with something sweet between the two of you! With the option to choose between indoor and outdoor seating, the place offers a nice overall ambience for someone who has a liking for pretty decor. When it comes to food, there won't be anything that you wouldn't like, but if you are visiting Impromptu for the first time, do try their sandwiches, Ceaser salad and Chocolate dessert! So if you are looking for a pleasant evening rendezvous, Impromptu will be the place where you will get to spend some good time with your date!
Find Impromptu @ Ground Floor, Vatika Towers Complex, Golf Course Road, Gurgaon
Cost for two ₹2,200 for two people (approx.) 
 with alcohol
Timings: 12 Noon to 12 Midnight
7. Olive Bar & Kitchen
Image via Dine Out
Tucked sophistically in the Mehrauli, Olive Bar & Kitchen is a complete package with a pleasant ambience, delicious food and courteous in-house experience! Though it falls on the expensive side of fine dining in Delhi, Olive Bar & Kitchen is well known for its premium culinary offerings that are just too delectable to not talk about! Not only is it a paradise for the non-vegetarian lovers, but it offers a good variety of vegetarian food from its menu! So, if you are looking for a nice fine dine experience with cosy lights and soothing music, we bet, Olive Bar & Kitchen is the place that should be missed by you!
Find Olive Bar & Kitchen @One Style Mile, Haveli 6, Kalka Das Marg, Mehrauli, New Delhi
Cost for two ₹4000
Timings: 12:30PM to 12:30AM
8. Diggin
Image Credit: yogeshsarkar.com 
It's rather amazing how the emergence of cafe culture in the national capital region has brought about new and multi-cuisine cafes that have taken our experiences of dining out to a whole new level! And one such place that you can blindly trust for your first date is this cute European style cafe in the south of Delhi! With gorgeous interiors, well-designed french windows, and delicately lit area, Diggin has its place in a soothing vicinity of a cute shopping complex in Chanakyapuri! The cafe is a favourite of many food lovers who have had a great time enjoying their Italian and continental cuisine! With a well-lit place and a beautiful ambience, the cafe does hold itself as one of the best cafes in Delhi!
Diggin's Location:
Chanakyapuri:11, Santushti Shopping Complex, Race Course Road, Chanakyapuri, New Delhi
Anand Lok: Anand Lok Shopping Centre, Opposite Gargi College, Anand Lok, New Delhi
Cost for two: ₹ 1,400
Timings: 11:30AM to 10PM (Mon-Sun), ,8:30AM to 11PM (Sat-Sun)
9. The Piano Man Jazz Club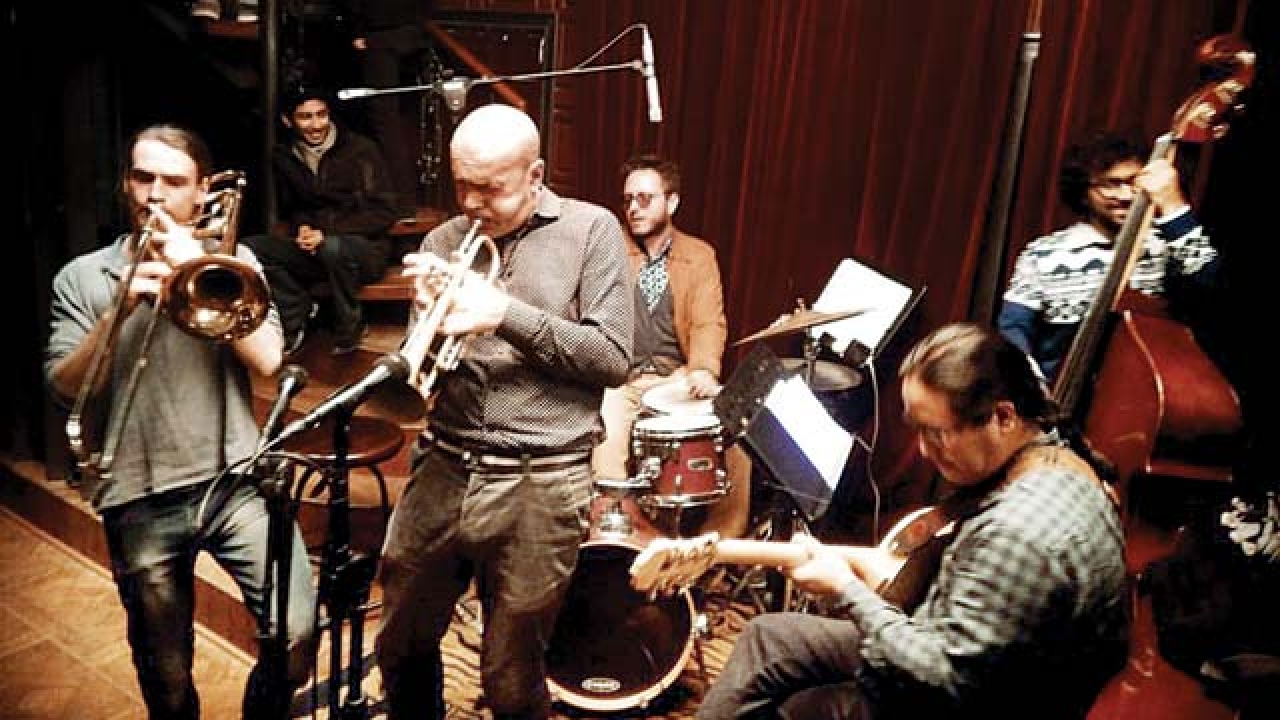 So, a little birdy told you that your date shares a liking for Jazz music with you, and you want to make everything go right on your first meeting! Correct? Well, this superb cafe in SDA market can be your go-to place to hit the chords on your first date with him/her! Known for its live jazz music by world-class musicians and open jams on Wednesdays, The Piano Man Jazz Club is one of the best places in Delhi for couples and first dates! If you have a weekend plan, make sure to book your table in advance to keep things hassle free during your first meeting!
Find The Piano Man Jazz Club @B 6- Commercial Complex, Safdarjung Enclave Opp Deer Park, New Delhi
Call @ 011 4131 5181
Cost for two ₹ 1,800
Timings:7PM to 12:45AM
10. Imperfecto
Image via: Google
The last but not the least favourite of Delhiites, Imperfecto has been serving tasty food and delectable mocktails and cocktails since its nascent days! Upon looking at its ambience, one would be nothing but mesmerised and happy to see how beautifully the place has been decorated. With an option to choose between indoor and outdoor seating, Imperfecto has impressive in-house spots where you can enjoy the meal with your lovely company! Not only has it been deemed as one of the most romantic places in Delhi to share a yummy alfredo sauce pasta with your date, but has also been there to serve you lip-smacking drinks! So, if it's your first date with him/her, we bet Imperfecto could be the perfect rendezvous place for you two!
Imperfecto has 3 outlets in:
Noida– Gardens Gallaria, Sector 38, Noida
Cyber Hub– 2nd Floor, Cyber Hub, DLF Cyber City, Gurgaon
Hauz Khas Village– 1-A/1, Hauz Khas Village, New Delhi
Cost for two ₹1,800
Timings 12 Noon to 1 Am
We hope, this list would come in handy when you are planning to go for a first  Rishta meeting, the first date with your new bae or for a good place for one of your romantic dates with your long-time beau!
Also read,
Tags:
Affordable cafes in Delhi
,
awesome date places in delhi
,
best places in Delhi to visit with her
,
best places to visit with friends
,
Best places to visit with him
,
cute cakes and cupcakes
,
date ideas
,
First date ideas
,
Great places for first date
,
ideas for dates
,
Most romantic places
,
proposal dates
,
romantic date ideas